Testimonials
Bonjour, I am Ms. Janaki Venkatesh and I have been working with Beaconhouse for 10 years.
I am the Cambridge Exams Officer, Coordinator for Key Stages 4 and 5, and I oversee the French Department. I hold a Diploma in French languages (DALF-C1 and DUFLE), a Bachelors in Education, a Masters in Commerce and a Masters in French as a Foreign Language. It gives me immense pride to be a part of the founding team to introduce the IGCSE curriculum, and also more recently the A levels curriculum also. Working at Beaconhouse has enabled me to hone my skills as an educator and helped me develop, both as a teacher and an administrator. My team and I spearhead the implementation of a holistic education and we work hard to see the development and progress of every child.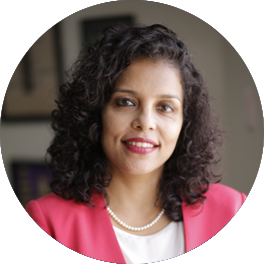 Hi, my name is Imran Baggad. I am extremely happy to be the Physical Education (P.E.) teacher at Beaconhouse School, Al Khuwair Campus, where I have worked since 2014.
I completed my Bachelors in Physical Education in 2012. I believe my role as a PE teacher is to motivate students so that they participate in all sporting activities and give their best to develop their skills. Sport helps students develop in many ways and also helps to motivate them in all areas of school life, to maintain good grades, work well in groups, have fun but still strive for success. Playing a sport can help students relax and reduce their anxiety and to contribute to a healthier mind and body.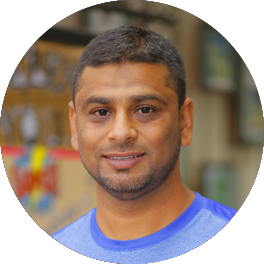 Hello, my name is Rachana Somayajula and I have been associated with Beaconhouse Oman since 2014. I have been teaching for 13 years.
I hold an MBA in Marketing and have worked in the corporate sector prior to teaching. I am a Certified Emotional Intelligence Coach and a Certified NLP Practitioner and Personal Development Coach. Currently, I teach Business Studies to IGCSE and A Levels students. I am also one of the team members of the Social Emotional Learning (SEL) Team in the Senior Section at Beaconhouse Al Khuwair Campus. I believe that learning is not limited to the classroom. As long as children are thinking and seeking answers, they are learning. I also believe that Social Emotional Learning is at the core of every child's development. Self-efficacy plays a very important role in a child's academic performance and overall personality. I am happy that, at Beaconhouse, I have the opportunity to encourage children to think, wonder, question and to believe in themselves.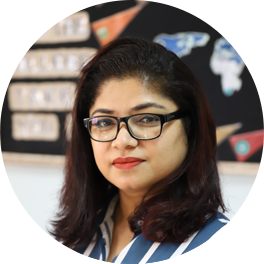 Hi, my name is Mr. Muhammad Ejaz Tariq. I am delighted to be part of Beaconhouse Al Khuwair as an IGCSE and A level teacher for Accounting & Economics.
I have a MBA in Finance and I have been a teacher for 9 Years. I believe that all students are equal and mutual respect is important in and outside the classroom. I love to engage students by seeking to provide hands-on experiential learning, stimulating creative thinking and developing higher order thinking skills. "Success is not a destination, it's a journey".